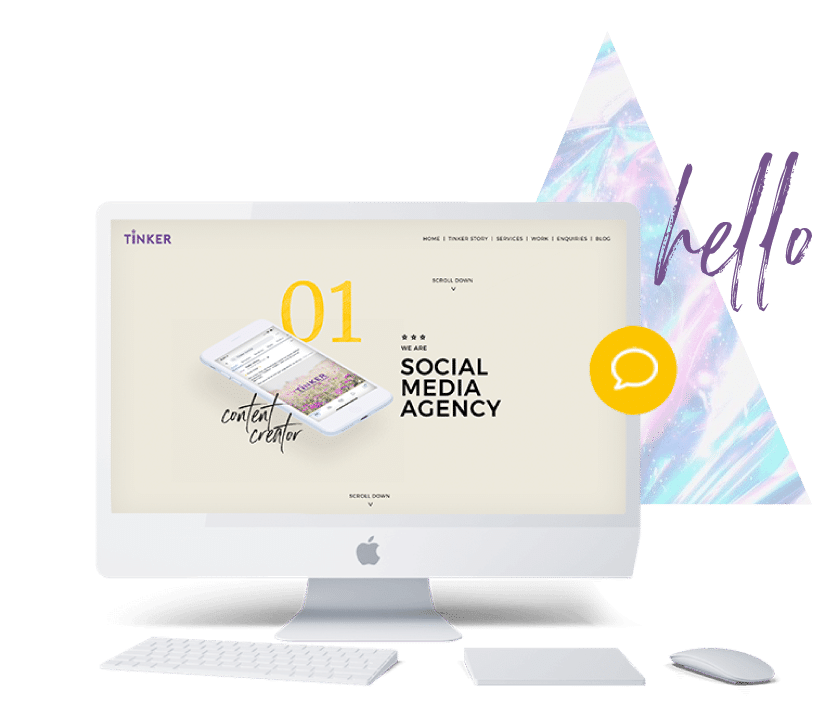 We Are a Social Media Agency in Kuala Lumpur,Malaysia
Every agency says collaborate. We live by it. However you need help, we will make it work by working closely with you. Rather than presentations, you get lively conversations.
We Help Customers Get More Leads Online
by using Social Media Marketing
Do you believe in pixie dust? Because we sure do!
Blossomed from an amazing friendship, Tinker is a boutique social media agency located in KL and founded by two women who wanted nothing more but to bring miracle work to life. A small but extremely teamwork-driven team, we believe that every team member is the essence of our brand.
In a day and age where our social feeds are clouded with an overload of noise, we bridge the gap between your brand and those that matter to you by developing a completely customisable top to toe social marketing plan so your brand's voice is heard by the right audience. With our passion for great content marketing and our immaculate attention to detail, we strive in helping your brand tell a story that resonates both with you and your listeners.
We believe that everything is better with a touch of magic so let us sprinkle your brand with a some pixie dust; a little goes a long way!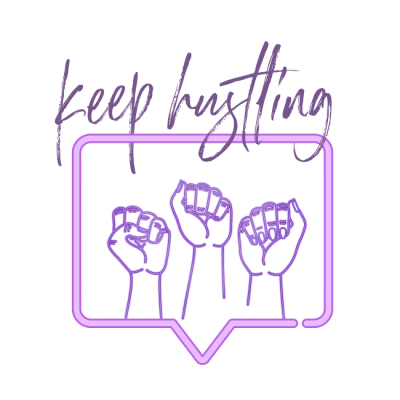 Who are we ?
& what we do ?
WE ARE
SOCIAL
MEDIA
AGENCY
WE ARE
STORY
AMPLIFIER
WE CONNECT
PEOPLE
TOGETHER
We offer Digital Marketing Services in KL, Malaysia
We are specialised in
Happy Clients
Thankful & Blessed
Client's Testimonial
We believe relationship matters
'So glad to have appointed tinker society to assist us with the whole campaign idea. They were a great help and very professional in this field. From planning to executing and after campaign service,we've got nothing to complain at all. They gave us more than what we wanted,adapt to our last minute changes and think on client's perspective as their priority. Fantastic service,fast & the whole team are very well organised. Will definitely pass our next campaign to them!highly recommended if you are looking for experienced ,energetic,fast pace marketing agency team.'
LILIAN YAP
Regional Sales Manager of Impact Mints Malaysia
' I just wanted to thank you Team Tinker for assisting me while I setup for my beauty centre. I have engaged Tinker from nothing to current on-going new customers trying out our treatments. From branding, website and social media management all settled as schedule. '
JUSTYN LO
Managing Director of Glam Skin Malaysia
' It has been great working with Tinker, well and organised social media plan for Pablo Malaysia. '
WAI MAY
Manager of Pablo Malaysia
Frequenly Asked Questions
ask us more!
OUR COMPANY
How big is your team?
We have an amazing team of 10 that consists of brand manager, social media specialist, copywriter, graphic designer, media buy planner, web programmer, photographer and more to accommodate your business needs.
What makes your company different?
Tinker Society's difference can be found in our passion for helping businesses to be seen online and to become more successful. Our company DNA includes:
– Specialized knowledge and experience in social media marketing
– More communication and involvement than what larger agencies provide
– Strategic partnerships and advice for potential opportunities to grow your brand
– A dream team readily to give our best for your brand
How often do you communicate with clients?
A: We make it a habit to speak with our clients from time to time whenever necessary via messages, phone calls and emails. In addition, at least 1 work in progress meeting will be conducted on a monthly basis.
How can you help my business?
A: We help brands to be seen online with digital content creation supporting with online media buy promotions and influencers marketing. As a results include increase of brand awareness, leads, brand love, customers and website traffic.
What services do you provide?
A: Our core services are social media management, social media advertising, influencers marketing, web development, search engine marketing, search engine optimisation, photography, branding & design.
SOCIAL MEDIA MANAGEMENT
Why should I use social media?
If you want to get in front of people, social media is the place to go. Whether you are interested in brand awareness, sponsored content or both, we can help! 
What are the benefits of social media marketing for my company?
Whether your business is taking advantage of it or not, social media has forever changed the way that consumers communicate with businesses, and vice versa. Being accessible to your customers – and your prospective clients – via social media is a vital means of developing relationships with them and helping them through the sales funnel.
Is social media marketing better for B2C or B2B businesses?
It's important for both, but in different ways. While B2C businesses can focus on more light-hearted, fun social media posts, B2B businesses need to use social media to share valuable industry content. As a tool for connecting a business with its customers, however, social media is vital to both.
What social media sites do you work with?
Facebook, Instagram, Twitter, Youtube, LinkedIn and more.
What will you post?
Our content strategy is tailored for your target audience and your unique business. Our graphic designers create custom images for your brand and our community managers post content that either informs, entertains, or inspires your target customer.
How much does your services cost?
Our services range in price starting from RM6,000 per month depends on the business community scale and work scope. Our services are not cookie cutter, we develop and execute a unique strategy for your brand success. 
 How do I get started?
Give us a call or shoot us an email to get started. From there, you will be introduced to one of our brand manager who will identify your needs and develop a unique strategy for your business to reach your goals. 
What are some common social media marketing mistakes business make?
One of the worst mistakes is inconsistency – only posting sporadically, and not responding when consumers reach out to engage. Another biggie is using social media as a place to announce your own content and nothing more, without ever engaging in discussions or adding comments to the post that make your audience want to click or like or share.
What are some general tips for social media success?
Post consistently. Let your passion and personality shine through. Engage in conversations. Answer questions. Encourage audience engagement. Provide valuable content freely, without getting salesy. And be creative.
Do you provide reports?
We provide reports on a monthly or campaign basis.
How should companies measure their social media marketing success?
Success is measured using the same metrics you use for any other marketing activity: traffic, leads, and customers. Counting the number of fans or followers you have can help you understand your social media reach, but the bottom line that determines its success is how many people it drives to your site, how many of them are qualified leads, and how many of them actually become customers.
ONLINE MEDIA BUY
What is online advertising?
Online advertising is all about creating digital messages to persuade and motivate someone to take action. Good advertising is designed to be extremely influential, memorable, and, at times, risque. It breaks through the clutter and noise of everyday life, disrupts the viewer's attention, and demands their focus. Advertising can go to work for your company in a variety of ways. Here's how:
-To raise awareness for your brand
-To drive potential customers to your business
-To promote sales for both new and existing products
-To introduce a new product or service to the market
-To differentiate your product from your competitors'
 Why do I need an advertising budget?
Without advertising, the process of growing a brand's account will take months. With advertising, the process takes hours.
How much does Facebook Advertising cost?
It costs vary, the structure is similar to a pay-per-click system and is allowed a daily budget dependant on the cost-per-click. With our social media packages, you are given a manager who oversees the performance of the ad campaign and assures that it is running at optimal levels.
What should my advertising budget be?
Cash is king, and having a healthy advertising budget will result in more exposure, traffic, and revenue, but there are opportunities to advertise that cost absolutely nothing upfront. However, before you start spending advertising dollars you should first build a budget based on your current revenue, projected revenue, and business goals. Whether you have an advertising budget in hundreds or in the millions, proper advertising budget planning is a critical step to ensure fewer mistakes, prevent over/understanding, and improving your advertising success.
What is paid search advertising?
Whether Google, Yahoo, or Bing, all search engines have their own paid advertising. This is referred to as pay-per-click, or PPC, and involves bidding on keywords and placing ads at the top or sides of search results. When someone performs a query using one of those search engines, advertisers have the ability to display ads above organic search results. That's what makes PPC so powerful — it gives your advertisements prime real estate in front of people already searching for relevant topics.
Here's an example on Google:
The top four listings in the red box are advertisements.
What is social media advertising?
Social media platforms know how valuable their content is, and that's why they offer the option to sponsor or boost posts. Social ads put your message in front of your target audience and encourages them to engage, click-through, and buy. More and more, social media sites are prioritizing ad space over organic content because, well, it brings in more revenue. If you're a budding business or new brand, consider running some social media advertisements. These will not only advertise your products and services but also promote your social media pages and grow your following.
Platforms like Facebook, Instagram, LinkedIn, and Twitter each have their own version of ads like these.
Here's how they appear on their respective feeds:
Facebook

Instagram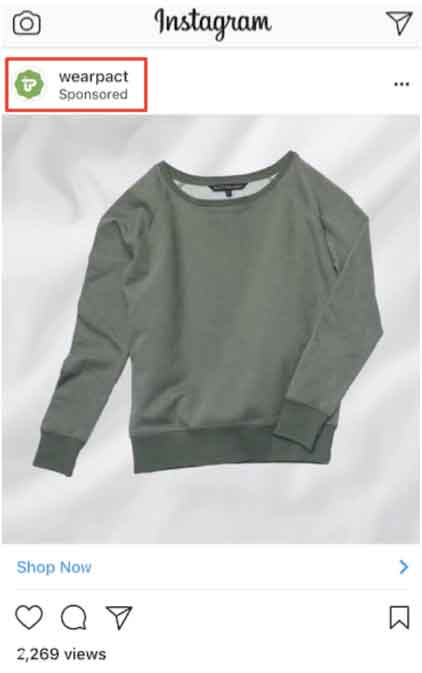 LinkedIn

How much does it cost to work with agency for online advertisement buy? 
We specializes in complete and comprehensive media planning and buying services provided at a 20% agency commission on overall media budget; this number is an industry standard.
But, what are you paying for? And, why not do it yourself? 
You tell us your business goals, and we'll develop an advertising plan that will help make them happen. We have experience working in online advertising medium, we don't believe in spending advertising dollars; we believe in investing in them. Your investment will go toward:
Planning, development, and research

Media placement

Expert negotiating and buying power

Continuous campaign maintenance and management

Monthly campaign review, invoice cross checking, and analysis

Tracking, data, and analytics including recommendations and trends

Itemized invoicing and vendor payment services
INFLUENCERS MARKETING
What is Influencers Marketing?
 Influencer marketing is the practice of partnering with powerful social media users to shape their audience's purchase decisions and behaviours. These social media users hold a level of influence over their audience due to their credibility, authenticity, and quality of their content.
Is influencer marketing appropriate for every brand?
If your audience is on social media, an influencer marketing can definitely work for your brand. There are of course, some cases that are quite challenging than others but with the right tools and expertise, it can be a success. If you want to do an influencer marketing campaign but don't know how to do, sit down with us to put together the perfect strategy to execute for your brand. 
Are influencers paid?
Most influencers are paid. How much you ask? This all depends on the influencer. The industry, audience size, engagement levels, experience working with brands and deliverables all come into play when determining the price of an influencer. We recommend treating influencers like an online marketing consultant, pay them for their time and influential voice and in return you will have more accountable and harder working influencers. 
 Are you ready to provide creative freedom?
 If you want the best content from your influencers, you must provide them creative freedom. This means you must be willing to relinquish control over the content distributed in your campaign. Of course, you can ask your influencers to share the content with you before posting for a final review. But it is better not to interfere with the content-creation process.
WEBSITE DEVELOPMENT
How long does it take to build a website?
Our standard websites take approximately 90 days to create. Our E-commerce (online store) websites take approximately 120 days to create. This time will vary from project to project. If you have a deadline, we will work hard to meet it. The most common cause of delay is the content (text/images) from the client.
 Can you help me write content for my website?
Yes. We include copy writing and editing in all of our proposals. We also build your sitemap and help structure the foundation of your website in the planning stages.
 Can you help me source photos for my website?
Yes. We will help you source stock photos from sites. We also have photographers and videographers available to produce custom photography and videos for your website.
How much does a website cost?
The cost of a website can vary depending on various factors, just like the cost of a house may vary. Though our website projects generally start in the RM8,000 range for basic business sites and range upward depending on your unique needs.
Do I own my website?
YES! Everything that we build will be 100% owned by you. Most of our clients stay with us for the life of the website. Our team is just irresistible that way. But if for any reason you decide you want to take your site to another hosting service and get another company to service the site, we will happily assist you in making the transition as effortlessly and efficiently as possible. The website is yours after all, and we want you to take it wherever you go.
Once my website design is completed, what after-sales service do you offer?
We fully support any website we design and are always available should you encounter any problems or require new enhancements. GalaxyVisions also offers website hosting and maintenance.
 I'm not local to your area. Can you still make my business' website?
Yep! We're great at communicating via phone and email and our clients come from all over the world.
SEARCH ENGINE OPTIMIZATION (SEO)
What is search engine optimization (SEO)?
Search engine optimization, or SEO, is the process of improving a website's rank on search engines like Google or Bing. Having your website show up higher than your competitors on these services often leads to more visitors and customers. While there are industry standard techniques used to help improve your rank, SEO techniques are subjective and can be thought of as an artform. Our SEO features are designed to provide the biggest impact at prices that make sense for small business.
Why do I need SEO for my business?
Search engine optimization is an essential component of a business's marketing and sales strategy. With the rise and rapid growth of the Internet and the demise of many traditional (offline) channels to reach customers and prospects such as the Yellow Pages, having a web presence has become increasingly important if not vital.
Reasons for developing and implementing a clear SEO and web presence strategy include:
To optimize your web presence and visibility.
To build better branding and positioning for your business, products and services.
To increase the online credibility and trust for your business.
To identify a business' most effective keywords.
To rank higher in the search engines.
To increase traffic from potential customers.
To increase the number of repeat visitors and customers.
To Grow Your Business – $$$
The goals, project scope and budget for search engine optimization and growing a web presence can vary significantly for different businesses. However, the need and importance for having an optimized web presence will only grow over time. At the end of the day, if your customers and potential customers are not finding you on the Internet they are finding your competitors.
How long does it take to see results from SEO?
There are a few different factors that will determine how quickly (or slowly) results will come. This list includes, but isn't limited to:
-How much content you create
-The quality of the content
-How the content resonates with your audience
-If you're a big or small site with strong or weak domain authority
A large site could possibly see results in a couple of days if a search engines is crawling their site regularly. Smaller sites will most likely take longer because they get crawled less frequently. Wait at least a week, but probably closer to a month, before you consider changing your SEO strategy — a bit longer if you're brand new to SEO.
Why do Search Engine Rankings Change Frequently?
The Web is a dynamic place and the search engine results pages (SERPs) can change on a frequent basis. This can be frustrating to website owners as one day they may rank number 2 for an important keyword phrase and two days later they may rank number 5.
There are a number of factors that affect the rankings for a given web page and a given keyword on any given day. These can include:
New sites, web pages and content are discovered by the search engines on a daily basis and may jump ahead of existing pages in the rankings.
Older sites, web pages and content can be taken offline (removed from the web), or decrease in relevancy due to content that is unchanged or seldom visited over a long period.
Older sites and web pages are upgraded or enhanced (SEO) to make their content more attractive to visitors and to the search engines.
The search engines can change how they evaluate websites, web pages, content and links, which can result in the rank of a given page for a given keyword falling or rising without any changes by the website owner.
While these changes can be disconcerting to a website owner or business, they should be taken in context. By having a broader web presence that is not solely dependent on the rank of a given keyword in the search engines results pages a business lessens its dependency on any single source of web traffic. Diversity is important.
Q. How much do SEO and Web Presence services cost?
A: A common question. Our normal answer is "it depends." The cost of our services will depend upon the needs of a client. We work with a wide range of businesses and the needs, requirements, desired results and budget can vary. A few of the parameters that are evaluated as part of a business engagement include:
How large is your website?
How competitive is your business niche or market?
Where do you currently rank for your most important keywords and where do you want to rank?
How many keywords would you like to target?
What is your existing web presence?
What is the commitment level?
How active has your business been in social media? Email marketing? Content creation? Video marketing?
EMAIL MARKETING
Is email marketing still effective?
Email marketing is one of the most effective ways for a business to reach customers directly. Think about it. You're not posting something on your site and hoping people will visit it. You're not even posting something on a social media page and hoping fans will see it. You're sending something directly into each person's inbox, where they definitely will see it! Even if they don't open it, they'll still see the subject line and your company's name each time you send an email, so you're always communicating directly with your audience.
How should I grow my subscriber list?
The best way to grow an email subscriber list is to offer your audience an incentive in exchange for signing up to receive your emails. You can put this offer on your site, on your social media pages, on landing pages you create to get people excited – just get the word out, and your leads will automatically qualify themselves by opting in.
CONTRACTS & SETUP FEES
How long are the contract?
For social media management and search engine optimisation project, we started with at least 1 year contract. Whereas the other services are campaign or project based. 
Are there any setup fees?
No setup fees.
How long does it take to get started?
We would recommend to have 1 month time for our team to research, studies and preparation in order to officially start for every project.